Chime Technologies Recognized for COVID-19 Response by CEO World Awards®
Company Honored for Providing Impactful Education and Innovation for Real Estate Industry During Unprecedented Times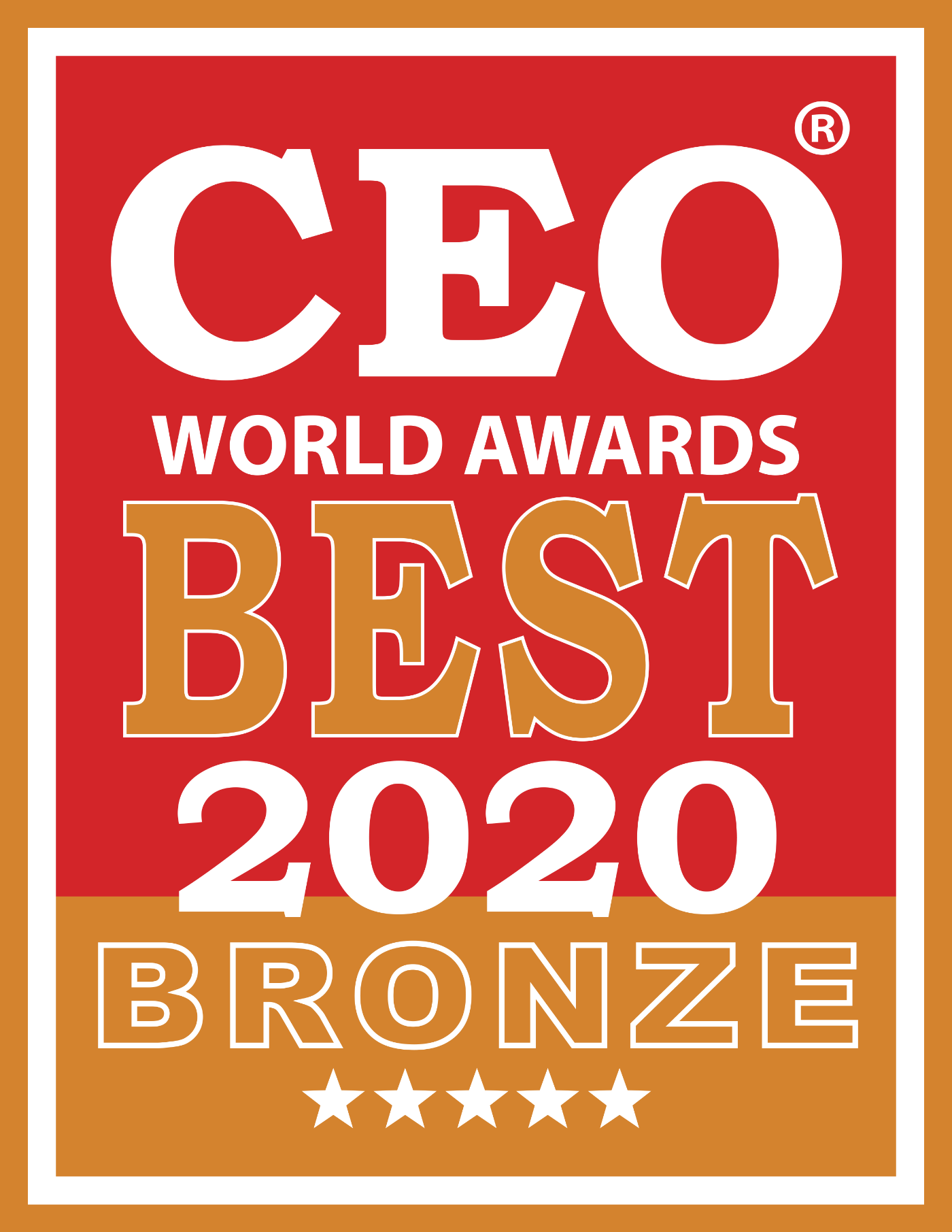 Phoenix, AZ - September 10, 2020 – Today Chime Technologies, an award-winning operating system for the real estate industry, was named a bronze winner in the 2020 CEO World Awards or the company's exceptional response to the COVID-19 pandemic. The awards program celebrates the achievements of leaders, executives, and their management teams behind the year's most outstanding initiatives and achievements.
When the coronavirus hit, it hit the real estate industry hard. Layoffs and furloughs began almost immediately as financial markets fell fast and consumers took pause. Chime recognized they could help agents and brokers figure out how to conduct business in these unprecedented times to not only stay afloat, but to build a stronger foundation for the future – and give them the tools to do so. With an emphasis on providing innovation and education, the Chime team was able to help real estate teams survive and thrive during the COVID-19 pandemic.
"As the pandemic became reality, our team dug in and we looked to help clients in any way possible. We began offering discounted software and released specialized product features designed for the virtual world. In addition, we provided free insight from the brightest minds in the business and offered practical tips that agents could start using immediately to stay afloat," said Mike McGowan, Vice President of Sales for Chime. "We are honored to be recognized by the CEO World Awards for our efforts and we will continue to do what we can to support the real estate industry navigate the COVID-19 crisis."
For more about how Chime is helping real estate teams during the pandemic visit, https://learn.chime.me/solution-to-help-navigate-covid-19-for-real-estate-agent
About Chime Technologies
Chime is an all-in-one Sales Acceleration Platform for the real estate industry headquartered in Phoenix, Arizona. Its award-winning productivity suite offers a robust set of features that help real estate professionals and teams of all sizes run and grow their business. Chime Technologies operates as a US subsidiary of Renren, Inc. (RENN). For more information, contact support@chimeinc.com or 833-682-4463, or visit www.chime.me/.
About the CEO World Awards
CEO World Awards are an annual industry and peers recognition program honoring CEOs, executives, entrepreneurs, innovators and their management teams from organizations in every industry and of every size in Asia, Australia and New Zealand, Canada and the USA, Europe, Mexico, the Caribbean & Central and South America, Middle East and Africa. The Annual CEO World Awards is part of the SVUS Awards® recognition program from Silicon Valley in the United States of America. The coveted annual CEO World Awards program encompasses the world's best in leadership, innovation, organizational performance, new products and services, excellence studies, corporate social responsibility, and milestones from every major industry in the world. Organizations from all over the world are eligible to submit nominations including public and private, for-profit and non-profit, largest to smallest and new start-ups. Learn more about the CEO World Awards at https://ceoworldawards.com
Media Contact:
Sarah Murray
Attune Communications
781-378-2674
sarah@attunecommunications.com