Chime's Enterprise Platform for Brokers is more than just a CRM. It's a full-stack technology solution that combines lead generation, IDX websites, marketing automation, CMA, offer management, and now new back-office features including Active Recruiting.
3 Ways Chime Can Help You Recruit & Retain Top Agents
Chime's new back-office suite enables you to identify, track, and recruit top agents in your market (Learn more below)

We give your agents a significant competitive advantage by converting 48% more leads than the competition

Our speed of innovation is unrivalled. Your agents can be confident they will always have the cutting-edge tech they need to win in any market.
Active Recruiting for Teams & Brokers
Improve recruiting efficiency by focusing on the agents who can drive the most profitable growth for your business. Chime's Active Recruiting module enables brokers and team leaders to identify, track, and recruit top agents within their markets.
Identify Top Talent
Search local markets and identify agents based on performance, experience, and service areas.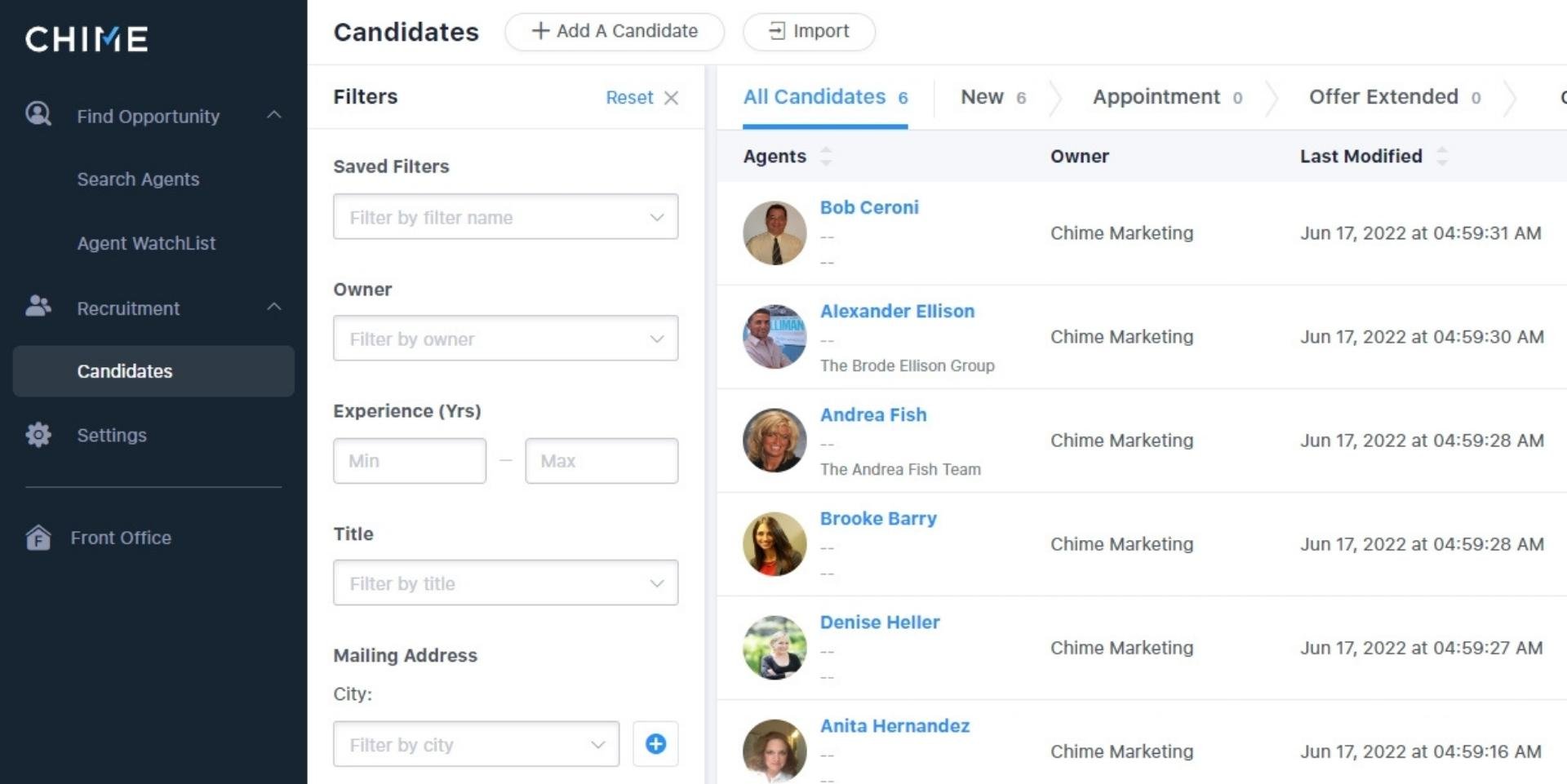 Simplify the Candidate Pipeline
Build and manage a pipeline of qualified candidates using Chime's intuitive user-interface.
Make Data-Driven Decisions
Update and enrich candidate profiles as you move them through the recruiting process, and towards a final hiring decision.
"Offering innovative technology sets us apart from the competition and gives our recruitment process the firepower it needs to bring top agents into the fold. Our agents that use Chime absolutely love it. In fact, I use Chime as a key selling point on our recruiting calls and materials."