CHIME TECHNOLOGIES WINS GOLD IN 2020 GOLDEN BRIDGE AND INNOVATION AWARDS® FOR SECOND CONSECUTIVE YEAR
Real Estate Innovator Recognized for Response to COVID-19 Pandemic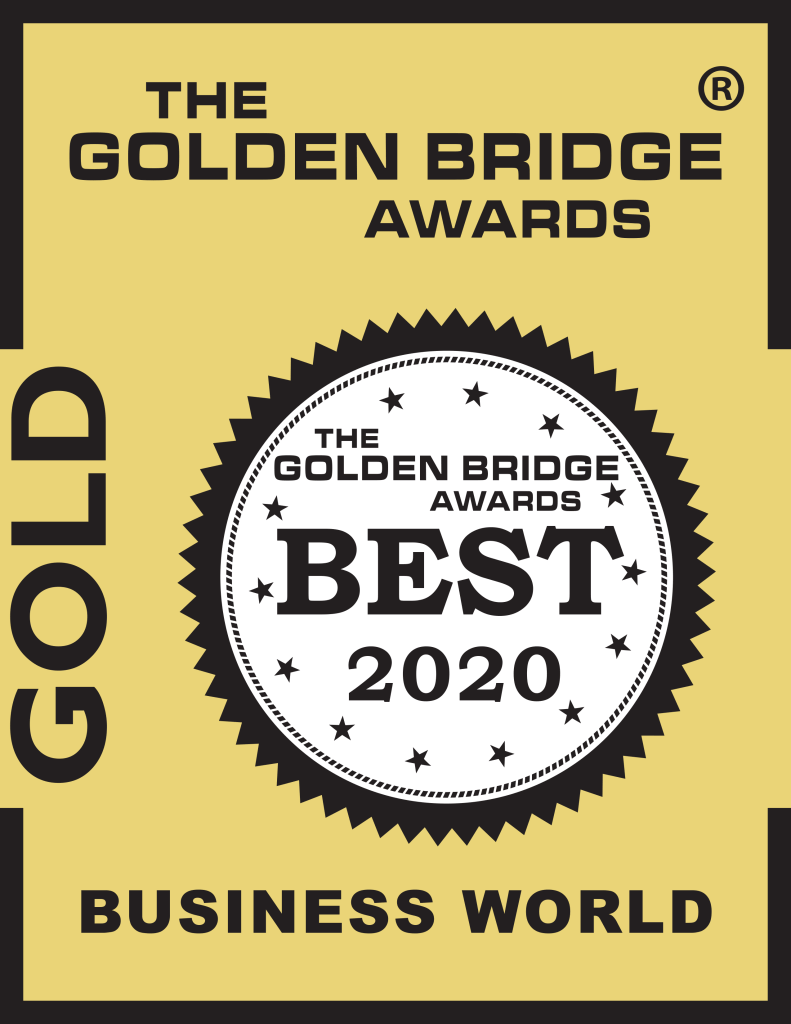 Phoenix, AZ - Nov 3, 2020 – For the second year in a row Chime Technologies, an award-winning operating system for the real estate industry, has been named a Gold winner by the annual Golden Bridge Business and Innovation Awards® in the Real Estate category. Committed to providing agents and brokers with everything they need to generate, capture, and nurture the right leads to close, Chime was recognized for its exceptional response to the COVID-19 pandemic. To learn more about our product innovations designed to help realtors and brokerages connect and convert high-quality leads as efficiently as possible visit https://chime.me
At the outset of the pandemic, real estate agents and brokerages were reeling from the pressure and market uncertainty. They needed to quickly figure out how to conduct business in these unprecedented times to not only stay afloat, but to build a stronger foundation for the future. With an emphasis on innovation and education, the Chime team was able to help agents and brokers across the country navigate the "new normal" by accelerating the release of purposeful product innovations and providing access to free resources and insights from industry experts.
"We are honored to be recognized by the Golden Bridge Awards with the gold designation two years in a row," said Mike McGowan, Vice President of Sales for Chime. "This win is a testament to our team's dedication to empowering real estate professionals with the innovative tools and intelligent insight needed to deliver unmatched client service during these extraordinary times."
Powered by Artificial Intelligence (AI), Chime's platform integrates all the critical components agents and brokers needed to generate, capture, and nurture leads to close. Featuring a fully integrated IDX website, backend CRM system and intelligent multi-channel marketing services – from live streaming to chatbots – Chime empowers brokers with the technology automation they need to drive conversions today, even in the face of unrelenting market uncertainty.
The Golden Bridge Awards recognizes and honors the world's best in organizational performance, products and services, innovations, executives and management teams, women in business and the professions, case studies and successful deployments, public relations and marketing campaigns, product management, websites, blogs, white-papers, videos, advertisements, creativity, partner programs, and customer satisfaction programs from every major industry in the world. Judges from a broad spectrum of industry voices from around the world participated and their average scores determined the 2020 award winners.
About Chime Technologies
Chime is an all-in-one Sales Acceleration Platform for the real estate industry headquartered in Phoenix, Arizona. Its award-winning productivity suite offers a robust set of features that help real estate professionals and teams of all sizes run and grow their business. Chime Technologies operates as a US subsidiary of Renren, Inc. (RENN). For more information, contact support@chimeinc.com or 833-682-4463, or visit www.chime.me/.
About The Golden Bridge Awards
The coveted annual Golden Bridge Awards program recognizes and honors the world's best in organizational performance, products and services, innovations, executives and management teams, women in business and the professions, case studies and successful deployments, public relations and marketing campaigns, product management, websites, blogs, white-papers, videos, advertisements, creativity, partner programs, and customer satisfaction programs from every major industry in the world. Learn more about the Golden Bridge Awards at https://goldenbridgeawards.com
Media Contact:
Sarah Murray
Attune Communications
781-378-2674
sarah@attunecommunications.com