Chime Sales Acceleration Platform Wins Silver in 2019 CEO World Awards®
Real Estate Solution Recognized for Innovation in Competitive Technology Software Category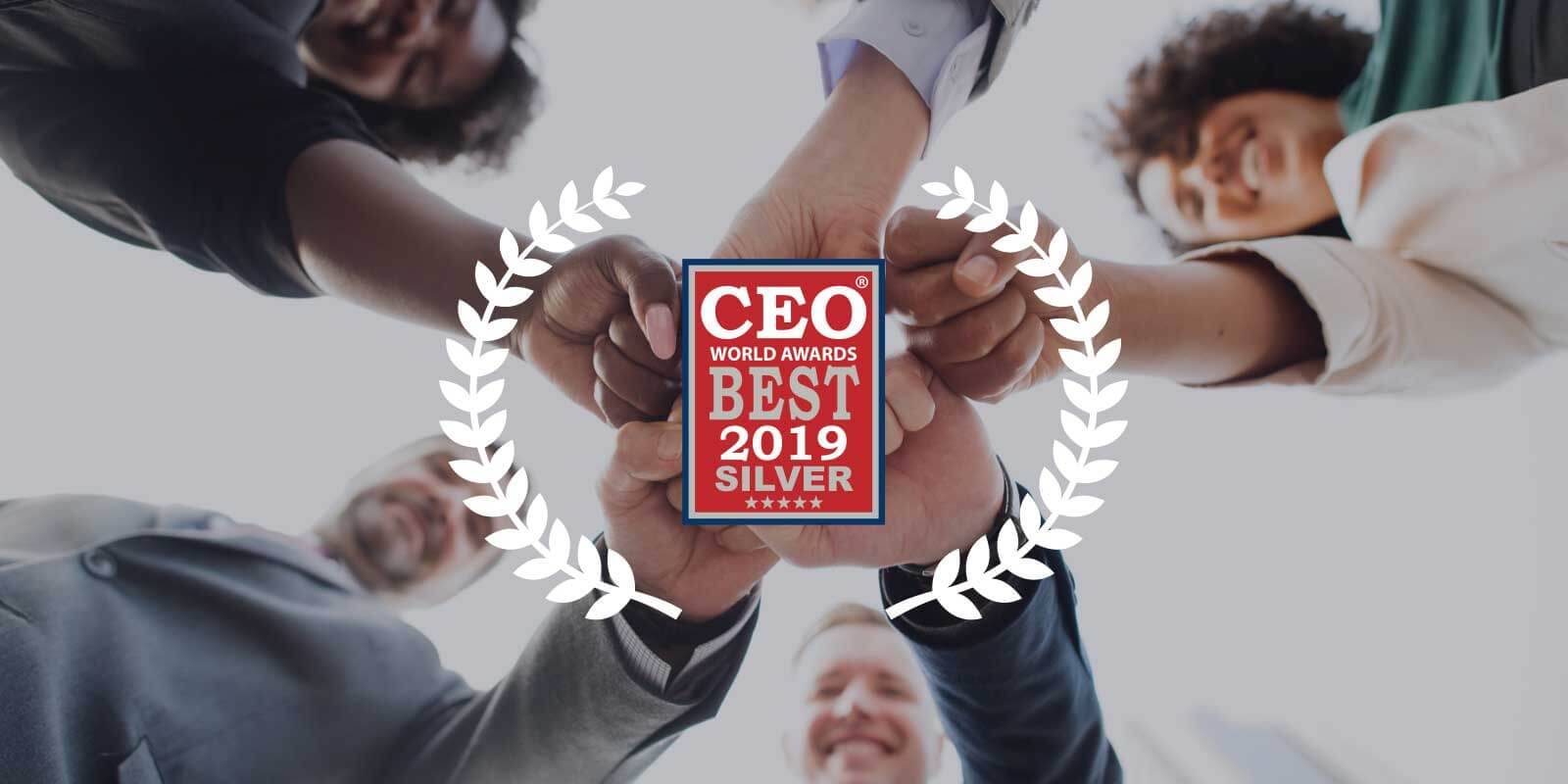 Phoenix, AZ – August 8, 2019 – Chime today announced the company has been named a silver award winner in the prestigious CEO World Awards® in the Best New Product, Service, or Solution of the Year category for technology software. The coveted annual awards program encompasses the world's best in leadership, innovation, organizational performance, new products and services, CEO excellence studies, corporate social responsibility, and milestones from every major industry in the world.
Chime is an all-in-one Sales Acceleration Platform for the real estate industry. Its Artificial Intelligence (AI) driven application empowers teams and brokers with a set of mobile-ready, intelligent industry solutions. Chime's innovation enables brokers to generate leads, enhance digital marketing, and improve team productivity all in the name of closing deals.
"Real Estate agents that want to grow their business depend on Chime to help them automate and streamline critical operations. Our AI-driven technology is unique in that it goes beyond simply productivity to offer analysis and intelligent forecasting capabilities all of which helps agents get to close faster," noted Mike McGowan, Vice President of Sales for Chime. "We are thrilled our advancements have been recognized by the CEO World Awards and look forward to continuing our mission of empowering agents and teams with the tools they need to service clients and close deals."
Judges from a broad spectrum of industry voices from around the world participated and their average scores determined the 2019 results. Winners will be honored in San Francisco on Monday, October 28, 2019 during the annual SVUS Red Carpet Awards Ceremony Dinner in San Francisco attended by the finalists, winners, judges and industry peers.
About the CEO World Awards
CEO World Awards are an annual industry and peers recognition program honoring CEOs and organizations of all types and sizes in North America, Europe, Middle-East, Africa, Asia-Pacific, and Latin-America. The Annual CEO World Awards is part of the SVUS Awards® recognition program from Silicon Valley in the United States of America which also includes other programs such as Consumer World Awards, Customer Sales and Service World Awards, Golden Bridge Awards, Globee Awards, Info Security PG's Global Excellence Awards, Network Products Guide's IT World Awards, Pillar World Awards, PR World Awards, and Women World Awards. Learn more about the CEO World Awards and see the complete list of winners https://ceoworldawards.com/winners/2019-winners/.
About Chime Technologies
Chime is an all-in-one Sales Acceleration Platform for the real estate industry headquartered in Phoenix, Arizona. Its award-winning productivity suite offers a robust set of features that help real estate professionals and teams of all sizes run and grow their business. Chime Technologies operates as a US subsidiary of Renren, Inc. (RENN). For more information, contact info@chime.me or 888-682-4463, or visit www.chime.me/.
Media Contact:
Sarah Murray
Attune Communications
781-378-2674
sarah@attunecommunications.com