Chime Expands Leadership Team with Addition of Real Estate Tech Innovator Stuart Sim
Sim will expand industry partnerships and relationships to fuel the next phase of Chime's growth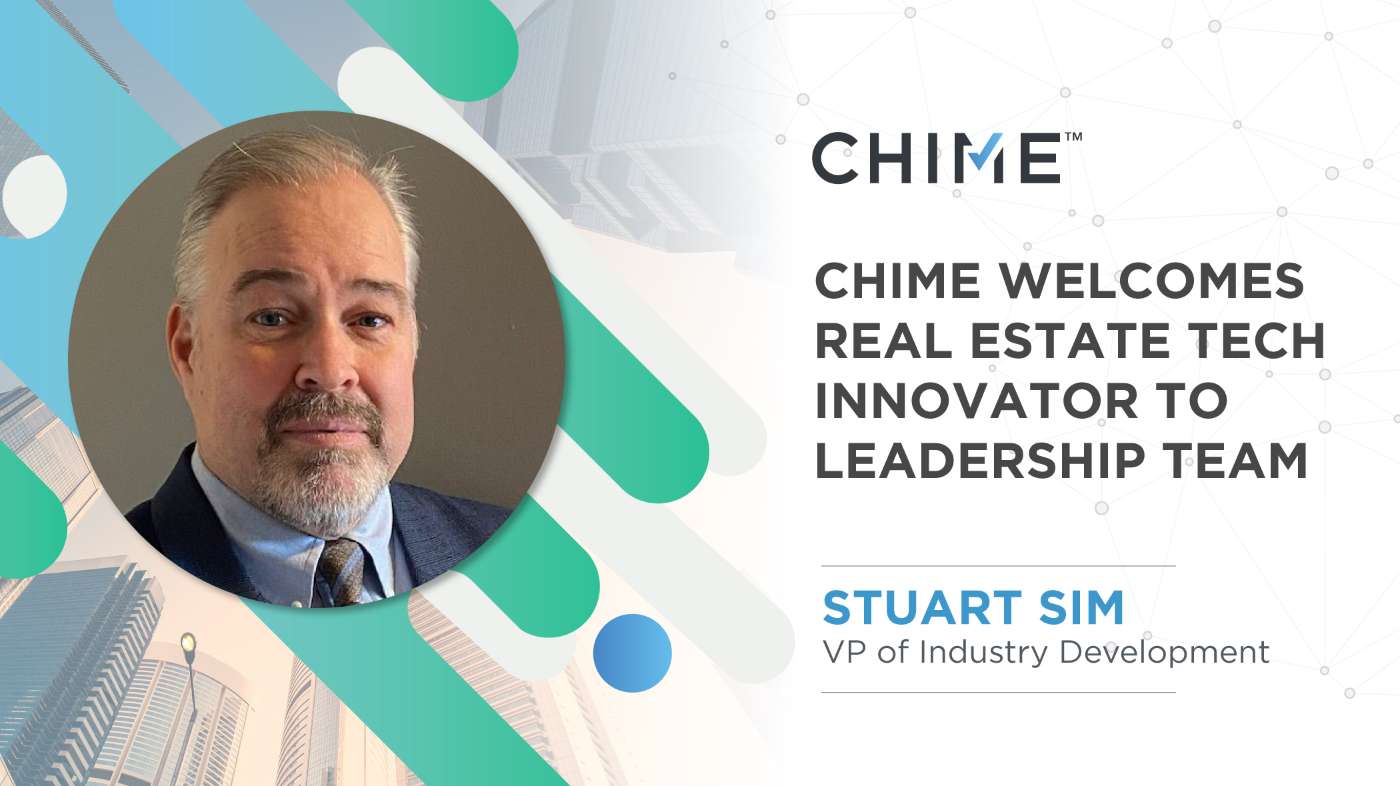 Phoenix, AZ - March 15, 2022 – Chime Technologies, an award-winning real estate technology innovator, today announced Stuart Sim has joined the company as Vice President of Industry Development. A technology veteran, Sim has spent the past 12 years focused on helping the real estate industry at large understand how to leverage innovative technology applications to grow their business. In his role at Chime, Sim will continue that effort and support Chime's ongoing momentum by building strong relationships and partners across the industry.
"The real estate industry is undergoing a massive change. The very economics of how deals are structured and agents are compensated is evolving rapidly. That kind of fundamental shift is opening the door to more tech-enabled opportunities as agents, brokers, and enterprises look to innovate and compete," noted Sim. "Chime has long been seen as an innovator in the marketplace, providing real estate pros the technology advancements needed to build their business and evolve along with the industry. I'm thrilled to join the Chine team and help drive the next phase of company growth."
Prior to joining Chime, Sim served as CEO of ModernAgent, a Vancouver-based technology firm that helps Real Estate agents manage their social media content placement and lead generation through geographically targeted advertising. Sim was also the Vice President of Sales for Realtor.com and was responsible for driving massive growth for the Top Producer cache of software products from 2011 to 2018. A regular contributor to real estate industry round table discussions as an advisor with BWG Strategy, he has also conducted over 100 engagements related to the North American Real Estate Market with prominent Financial Investment firms.
"As more brokers and enterprises turn to technology to spur business growth, they are increasingly turning to Chime. With the addition of Stuart to our team, we can further evangelize the benefits of our technology platform to the industry and continue to propel our business forward," noted Joe Chen, CEO of RENREN.
To learn more about Sim's thoughts on the real estate tech industry and where it's headed check out our latest blog post, "3 Thoughts with Our Newest VP, Stuart Sim."
About Chime Technologies
Chime is an award-winning real estate technology innovator headquartered in Phoenix, Arizona. Our AI-powered platform empowers real estate professionals, teams, and brokerages with the tools they need to automate lead generation operation, drive conversions, and grow their business. Chime Technologies operates as a US subsidiary of Renren, Inc. (RENN). For more information, visit www.chime.me/ .